Biography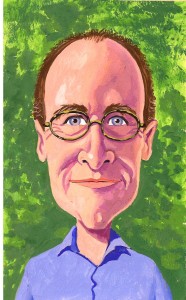 After a 25 year career in the advertising industry, Sheldon has devoted the last fourteen years to the publishing world where he specializes in illustrating children's books and educational material. Sheldon has been nominated three times for the Best Illustrated Book Of The Year Award in Manitoba and four of the books he has illustrated have been nominated for the McNally Robinson Book For Young People Award.
Sheldon has worked with the Louis Riel Institute on the "Illustrated Metis History Series" of textbooks for Manitoba schools. Through his work for Pemmican Publications, Sheldon has been involved in the effort to preserve the Michif language by illustrating a series of picture books for children that celebrates the Métis language and heritage. In the northern schools projects created for Native Reflections, Sheldon's culturally sensitive illustrations help teach positive, healthy and traditional lifestyles and provide First Nations students with classroom materials that honour their own identity and culture.
In the fine art realm, Sheldon's acrylic and mixed media paintings depict the rich inner landscape of a seeker. The scenery is not always pleasant — sometimes dark, mysterious or jarring — at other times hopeful and illuminating.  His paintings have been exhibited in several galleries in Winnipeg and Calgary including the Winnipeg Art Gallery where he has participated in both the Grand Jury 6 and Grand Jury 7 exhibitions.  Two of his works have been purchased for the collection of the University of Winnipeg.
Sheldon is a member of the Manitoba Society of Artists and CARFAC.