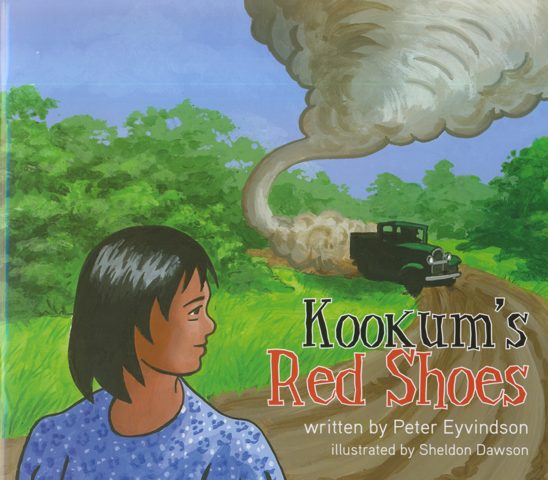 Pemmican Publications and McNally Robinson Booksellers present the Book Launch of Kookum's Red Shoes written by Peter Eyvindson and Illustrated by Sheldon Dawson.
May 12, 2012, 2:00 p.m. at McNally Robinson Booksellers, Winnipeg, Grant Park, in the Atrium.
Kookum's Red Shoes is a moving and sensitive account of one woman's Residential School experience. Kookum (grandmother) is now an elderly woman, but she remembers well how she was torn away from her family, her home and her dreams when she was a young girl.
The story is told with the empathy, clarity and encouragement readers have come to expect from Peter Eyvindson, and illustrated with warmth and verve by illustrator Sheldon Dawson.